Why ElectroMotion?
what is a revolution
The Revolution™ is an innovative new energy technology which generates electricity as a byproduct when you need heat or hot water.
The unique combination of a heat pump, electrical generator, and multiple heat exchange systems along with our proprietary technologies make up the Revolution™ and Synergistic Energy Heat Pump™ (SEHP).
We've transformed conventional space heating, air conditioning, hot water, and electrical systems into a single, revolutionary unit which increases home safety, and improves your bottom-line.
Imagine getting paid to heat your home as a result of excess electricity provided to the grid – it's 'Green Energy Generating Green'!
Benefits
GUARANTEED safety with electricity, heating, cooling or hot water to your home – even during power failures!
ELIMINATES thermal pollution by 300%
ELIMINATES risk of carbon monoxide poisoning
Works ANYWHERE – both hot and cold climates
Energy Advantages
Each Revolution™ generates electricity when heat is required and provides more than a 3-to-1 heat energy and cost advantage in some jurisdictions!
Drastically reduces your carbon footprint and green house gas emissions.  
Smart Thinking & Design
The Revolution™'s 'intelligence' is based upon ElectroMotion's smart Energy EcoSystem software which seamlessly provides true Smart Home capabilities and savings.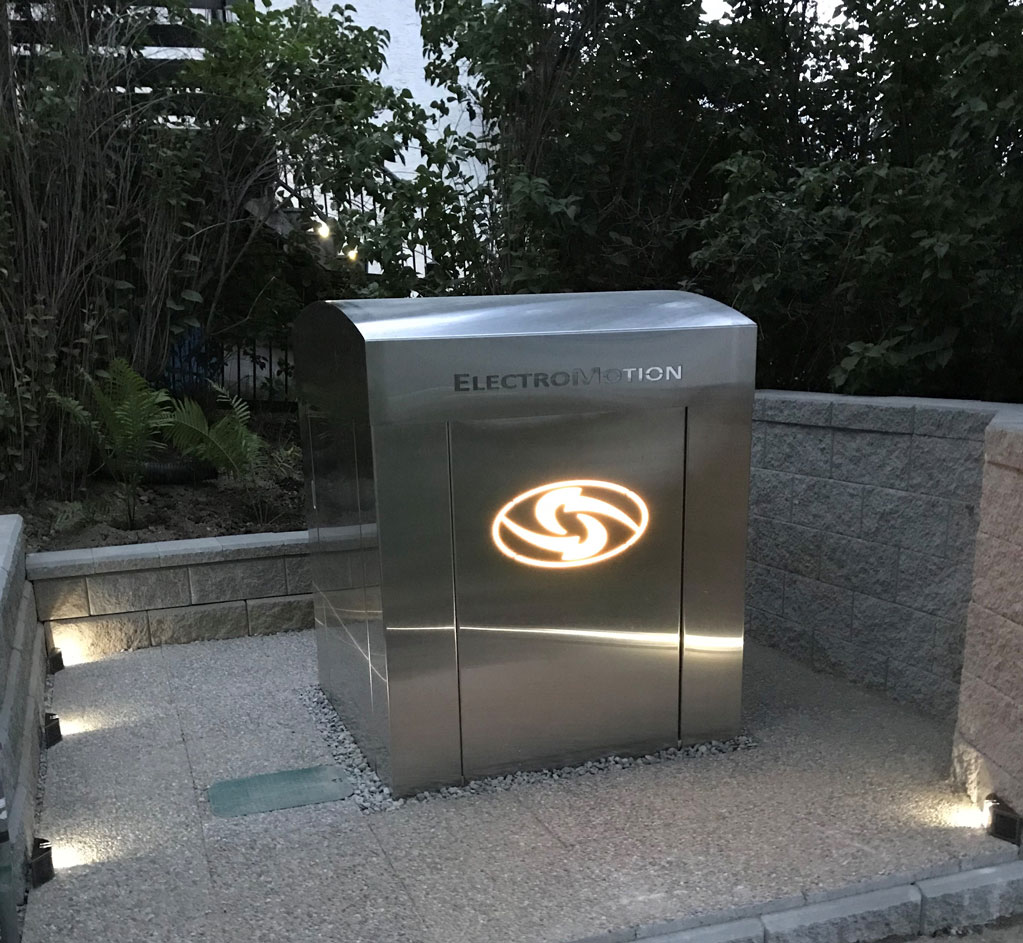 Compact Design
The Revolution™ combines off-the-shelf technologies with proprietary, unique, and patented processes and technologies developed by ElectroMotion — all within a hermetically insulated enclosure which provides an optimum environment and eliminates sound to keep neighbours happy.
Benefits of ElectroMotion
Join Our Revolution
For about the price of a Starbucks coffee each day, you can substantially reduce your thermal pollution and energy costs while also securing the energy you need – even during a power outage!
We invite you to join our Revolution that will help you save money, reduce rampant energy waste, and revolutionize the world!
What is a Revolution?
Invented several years ago to prevent power outages and because the inventor's heating and electricity bills were too high, the Revolution was developed to solve these problems – the same problems YOU have!
There is nothing in the world like the Revolution nor its ability to revolutionize how we generate, distribute and consume energy. 
Revolutionary Mindset
ElectroMotion has developed the Revolution to not only efficiently provide your home the energy it needs, when and how it needs it – but also provide our energy and utility networks a better way to work together.
Save Energy
The US DOE states that for all the electricity generated in the US – more than 2/3 of the fuel energy used (coal, nuclear, natural gas, diesel) is lost as heat before reaching your home. That's a 3-to-1 heat energy loss…which you pay for!
The problem is that more than 2/3 of the energy we all consume at our home is HEAT energy…yet that same energy is being vented as thermal pollution and wasted to the atmosphere!
The Revolution harnesses that loss, meaning more savings for the environment and for you.
Our History
Evolution
 OF THE 

Revolution
Beginning simply as an idea (a light bulb moment?) after the inventor experienced a power outage, the Revolution™ came into fruition and evolved over numerous years of research and development. With over 12 generations, and a lot of trial and error, the Revolution™ has emerged as the ground breaking technology you see today.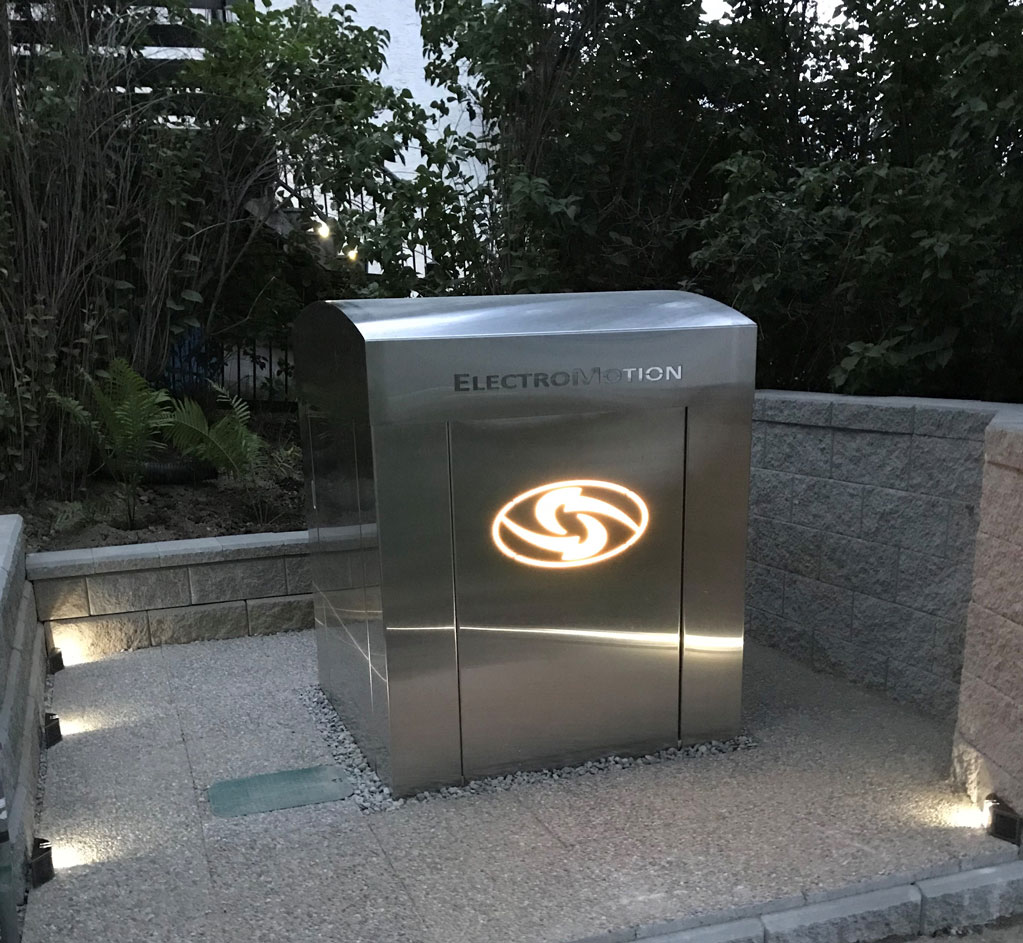 An installation of our newest generation, the Revolution CUBE™. The latest addition is the result of years of ambition and eagerness to challenge the current energy model.  ElectroMotion has taken the initiative to create an energy efficient power source that leads the movement towards a cleaner, more sustainable future.

Leah and Patrick with the Revolution ADVENT which 'hit the numbers' we needed. It was the forerunner to our production model, the Revolution CUBE.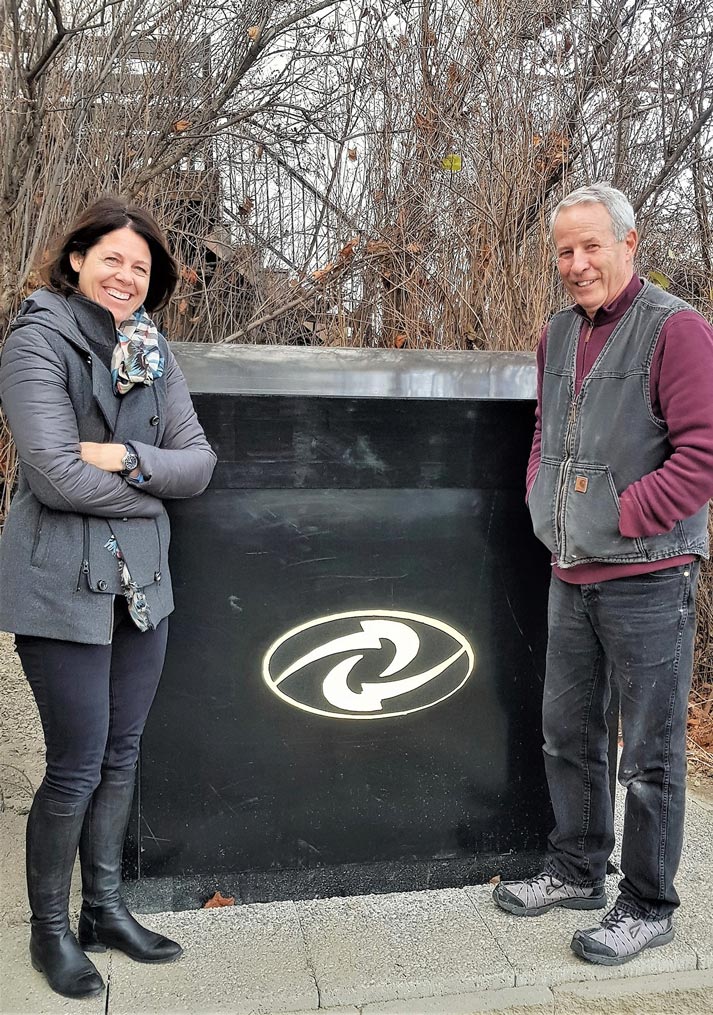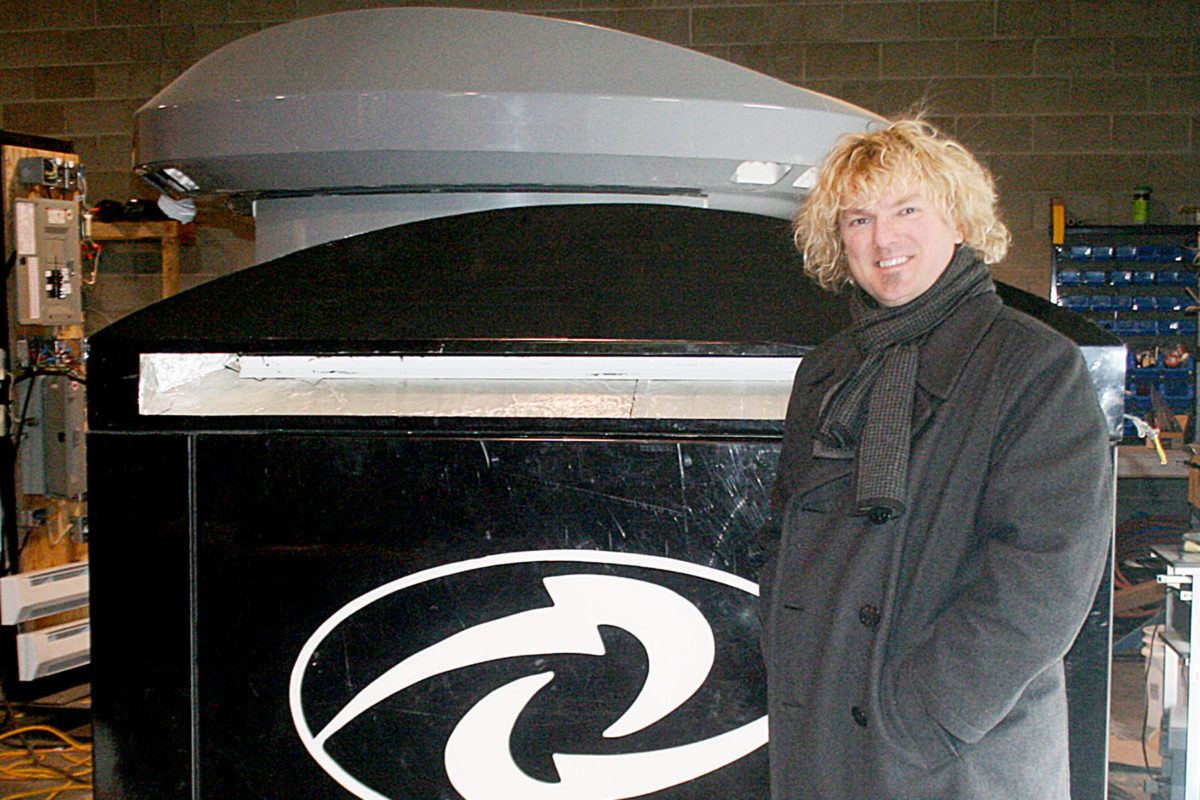 Jai and the Revolution FABIO which was tested with our first Revolution Home prototype. Learn more about the Revolution Home here.

Originally built in the inventor's garage with the help of some friends, the first Revolution prototype was featured on Global TV News where people were showing up at the house asking to buy a Revolution! Watch the story here.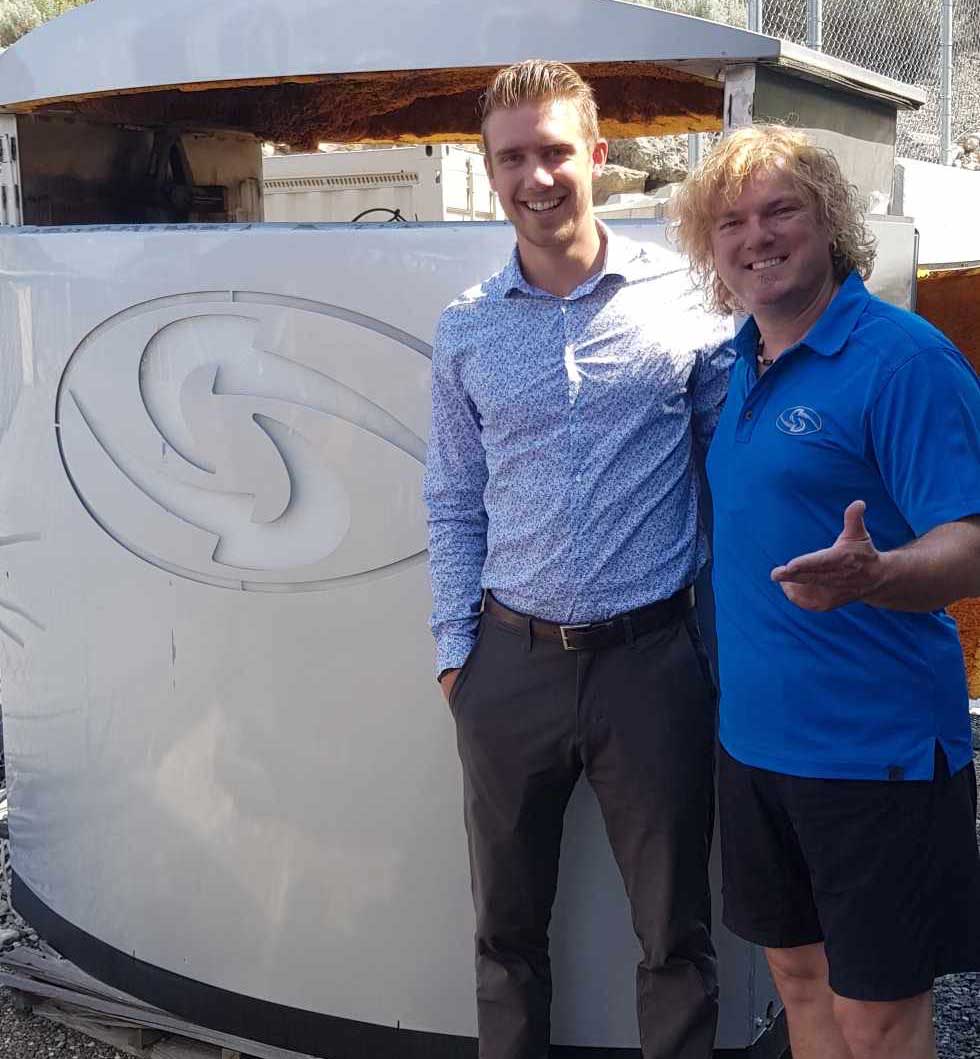 Contact us to speak with an ElectroMotion Energy representative and learn more today. Come join the ElectroMotion Energy Revolution!