revolutionize your home
Residential
Why ElectroMotion?
Homeowners
The Revolution™ is a new class of clean, green HVAC technology that combines heating, cooling, and hot water into an all in one unit. When running, it generates electricity as a byproduct and any excess can be sold back to grid, meaning you can get paid to heat your home.
This technology creates an energy efficient home that lowers your environmental footprint by reducing thermal pollution and green house gas emissions by up to 300%. Even during power failures, the Revolution™ continues to provide electricity and heat or cool your home.  
This innovative and unique solution provides an opportunity to transform the way we think about how we power our homes. The Revolution™ harnesses waste heat that would normally be lost to the atmosphere and allows for savings that directly translate to you and the environment. 
Learn how a Revolution™ in your home can help you start saving on electrical and heating expenses, and reduce your environmental impact substantially at the same time.  
Competitive Features
See how the Revolution™ compares to other home energy systems.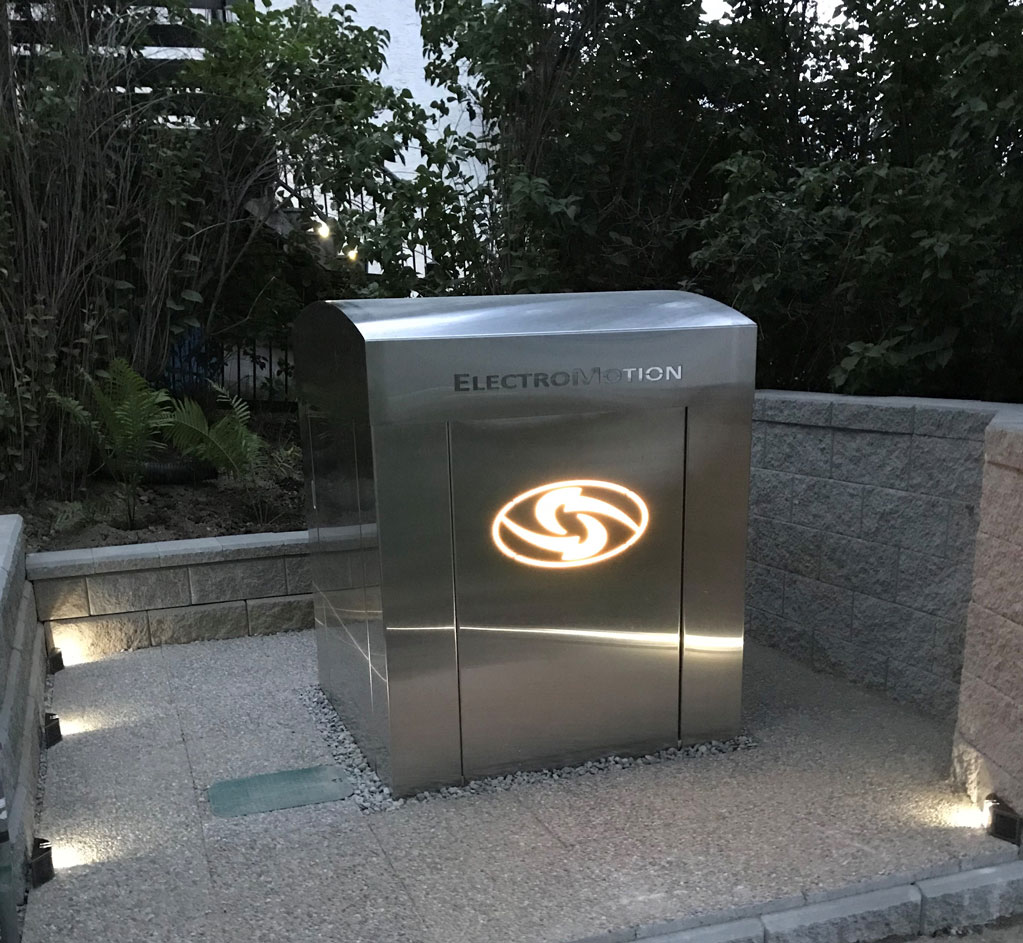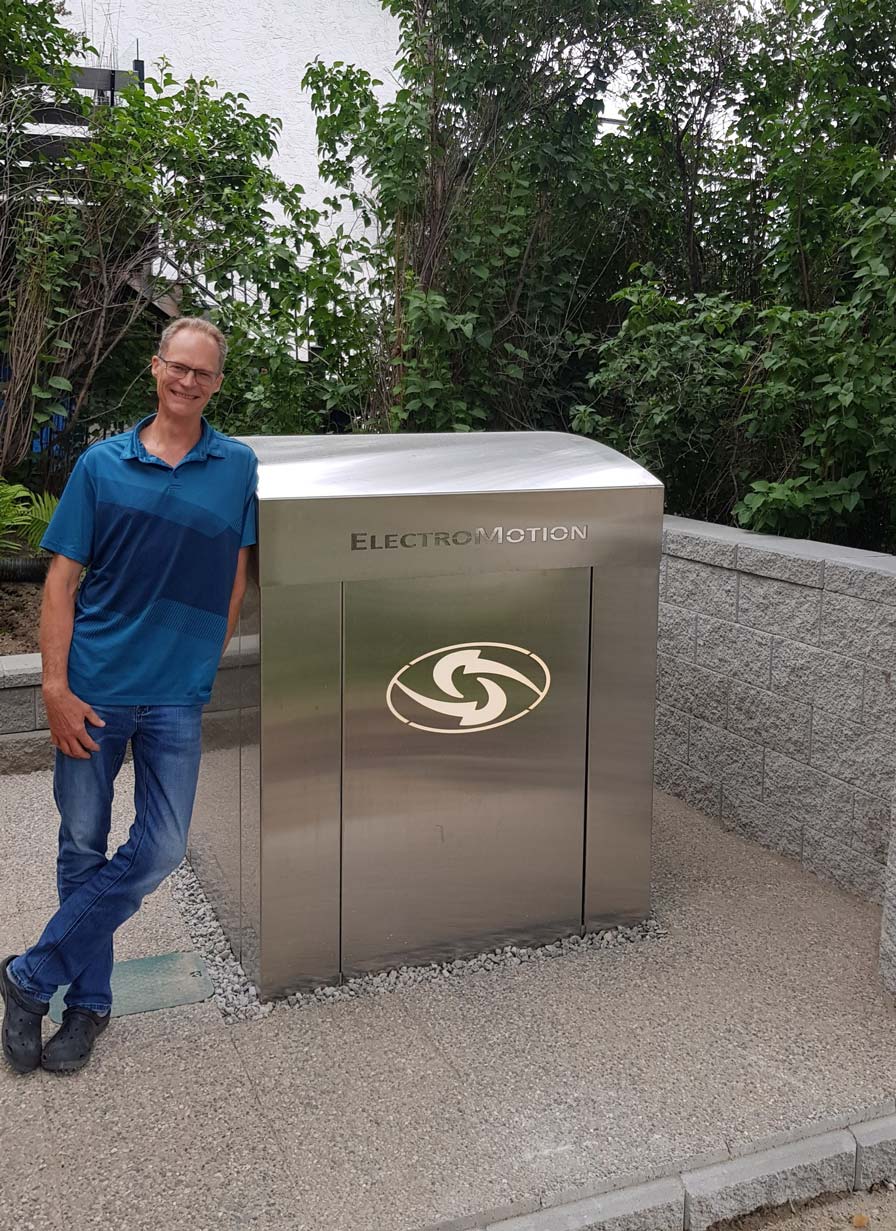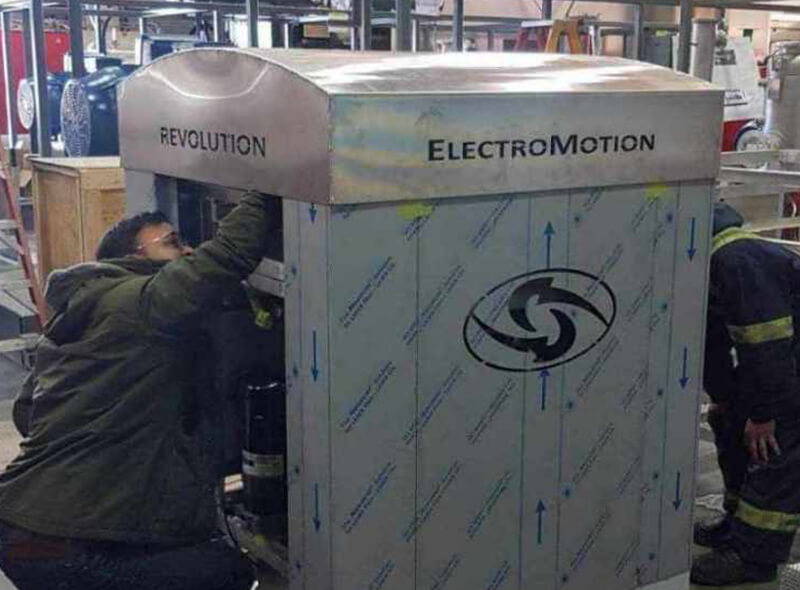 Benefits For Everyone
Northern housing platform
ElectroMotion Energy's Northern Housing Platform™ is a revolutionary solution to critical and unique problems faced in Arctic and Northern communities. A Revolution Home™ will provide thousands in savings over it's lifetime, as well as reduce environmental impact and thermal pollution by almost 300%.
This portable housing solution can be constructed in a matter of days, at any time of year, while a similar sized home could take up to two years to construct. In addition, the Revolution™ was designed to withstand harsh winter conditions, even providing electricity and heat during power failures. Discover how ElectroMotion Energy can assist your community's housing needs while also saving on costs and reducing environmental impact.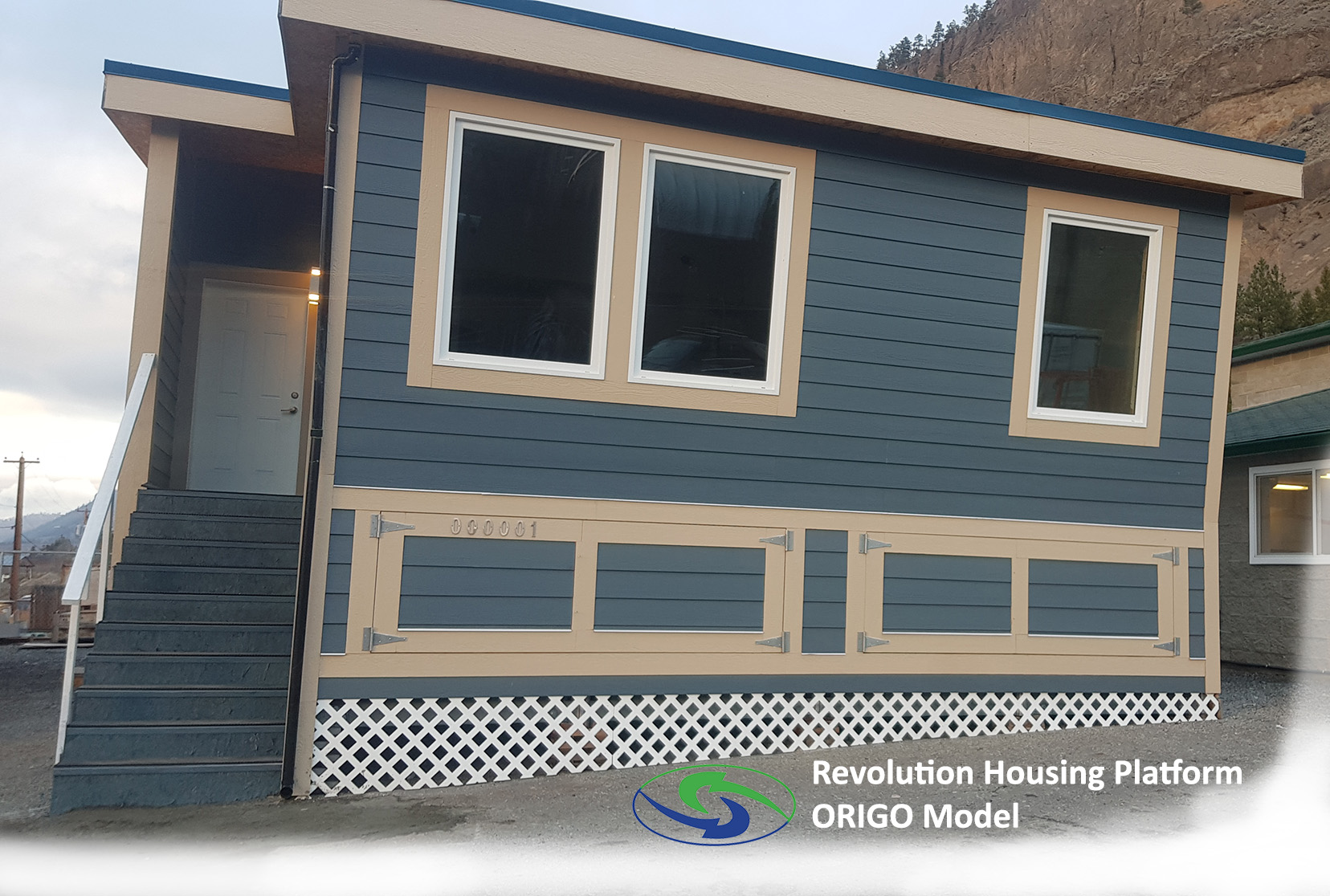 Revolution Housing
Learn how the Revolution™ housing platform can transform your community.

The People Power Platform participate in creating a disruptive and sustainable
energy-trading platform that deregulates and redefines the global energy
infrastructure network model, which has remained unchanged for over 130 years.
Contact us to speak with an ElectroMotion Energy representative and learn more today. Come join the ElectroMotion Energy Revolution!